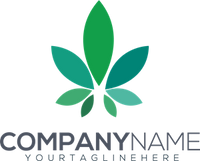 CompanyName Partnership with Femolgist
Register now to gain access to supplements recommended by our practice.
Register now
Partnership with Femologist
We've set up an account with Femologist, an ecommerce store that specializes in supplying high quality supplements to a community of patients. While Femologist has many products available to the public, there are a number of products listed as "patient only" which you can now gain access to. This will allow our office to recommend products to you that may otherwise be difficult to obtain. ~Practitioner_Name
Register Now
Setting up your account
To set up your account, please sign up at the following link. By selecting our practice (or my specific name) as your Practitioner, you will automatically be registered into the system as a patient of our practice: https://femologist.com/pages/patient-signup
If you have any trouble signing up, or have questions regarding Femologist and its products, please reach out to their team at team@femologist.com
How the Femologist site works
1 - Register as a patient under your specific practitioner
Use the button below to register as a patient. Don't forget to select your practitioner name.
Register as Patient
2 - Purchase Your Supplements
Per your practitioner guidance, you can purchase the supplements recommended; we strive to be your one stop shop for all your needs.
Start Adding Supplements
3 - Focus on your wellness journey
Be confident that we will accurately ship your purchase; you can track the shipment and contact us if needed.
Your content link
Featured Supplement collection
Latest From your Practice and Femologist
Frequently asked Questions
Femologist team will work with your practitioner to ensure that all the supplements are available. It is possible that we cannot obtain certain supplements - and we have communicated any limitations with your practitioner.
Use the contact form below. Our dedicated support team is here to support you.
We offer one time purchase and auto-ship (subscription) options for you. You can select your desired option when viewing a product.
CONTACT the Femoloigst team
Have a question for the Femologist team? We're here to help:
For questions about orders, please include your order number, name and billing zip code.

Any other questions - no problem; just let us know what you are looking for!
Our customer service team is here to support you.